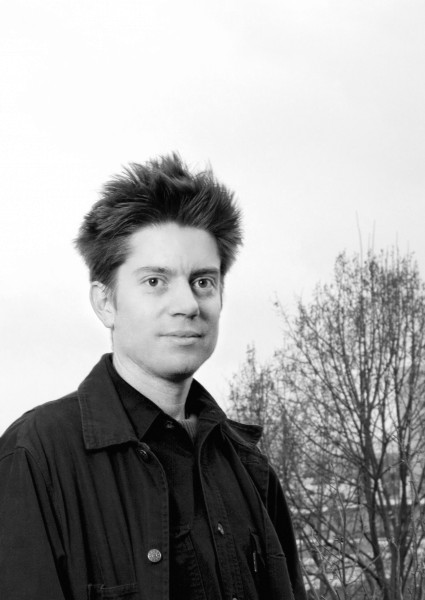 Felipe De Ferrari Moncada
Architect (hons., Universidad Católica de Chile, 2010). Co-founder of 0300TV (2007-2012), OnArchitecture (2012- ) and Plan Común (2012- ). He has gave lectures and participated in seminars at Barcelona Institute of Architecture (2009), Centro de Cultura Contemporánea de Barcelona (2011), X Sao Paulo Biennial (2013), Mendrisio Academy of Architecture (2014), Universidad de Talca (2014), Harvard Graduate School of Design (2016), Haus der Architektur Graz (2016), Universidad Mayor (2016), Centro de Estudios Públicos (2016), Swiss Architecture Museum (2016), Universidad Católica (2013, 2018), Zagreb School of Architecture (2019), Bauhaus-Weimar University (2019, 2020), Universidad de Buenos Aires (2020), Canadian Centre for Architecture (2020), The University of Newcastle (2020, 2021) KU Leuven (2021), TU Wien (2021, 2022), Architectural Association (2022).
 His articles and interviews have been published in 2G Magazine (Germany), AA Files (England), Architectural Review (England), Archithese (Switzerland), ARQ (Chile), ARCH+ (Germany), Materia (Chile), Ness (Argentina), San Rocco (Italy) and A+U (Japan).
Co-editor of "CMNcasos" (National Heritage Council in Chile), "ARQ Docs: Pier Vittorio Aureli" (ARQ, 2014), "ARQ Docs: Atelier Bow-Wow" (ARQ, 2015), "Lugares Comunes: Recoleta-Independencia" (ARQ, 2015), "Stereografía: Tattara & Zenghelis" (ARQ, 2020) and "Harquitectes. Textos y conversaciones" (Puente Editores, 2022).
 Co-curator of 'Forum Basel' exhibition at Swiss Architecture Museum (2017). Coordinator of UC Public Program (2017-2018). Co-curator of Conference Program 2020-2022 by Lisbon Architecture Trienal and Centro Cultural de Belém (CCB). Teacher at Universidad Católica de Chile (2014-2018), Universidad Mayor (2018) and at MARQ UC since 2020. Living in Paris since 2018.